Scorching Sports Day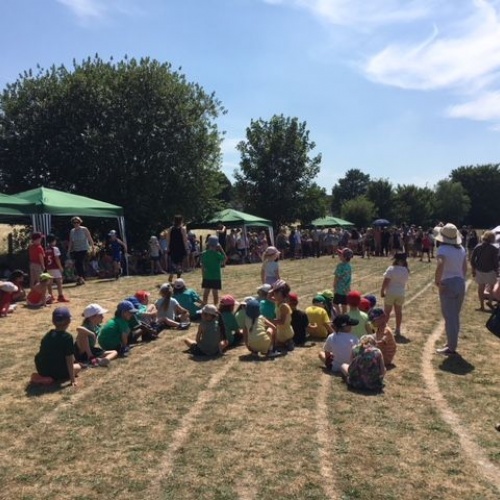 After a week of sports activities across the school, today saw KS2 and then EY/KS1 Sports Day. The sun shone, races were run, ice pops went down a treat and the gazebos did their job. Blue team were victorious but everyone was smiling.
Thank you to the school team who organised and ran amazing activities this week and the children and staff of Year 6 who helped run this afternoon's events.Thank you also to all who came to support the children today and a final big thank you to The Friends of Hartsfield School who provided a great 'sports tea' to round off the day.