'Do your thing' for Children in Need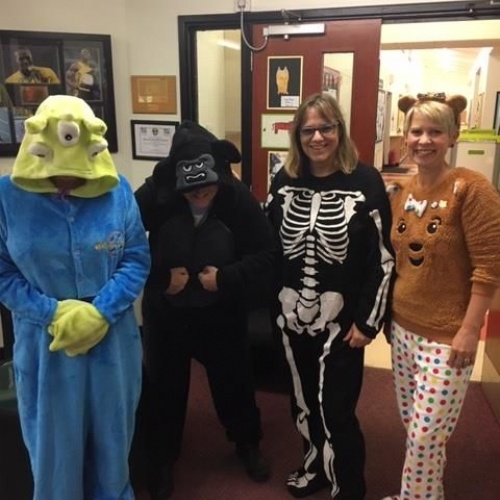 When you sit and watch Children In Need tonight you should all feel proud of the contribution we have made to the appeal. The sale of the merchandise, the cake sale and non-uniform day have been supported whole-heartedly and have raised a great deal of money- we will let you know specific values in the days ahead.
(The photo shown are some of our staff 'doing their thing' today!)
Thank you again.