Visitor brings World War II to life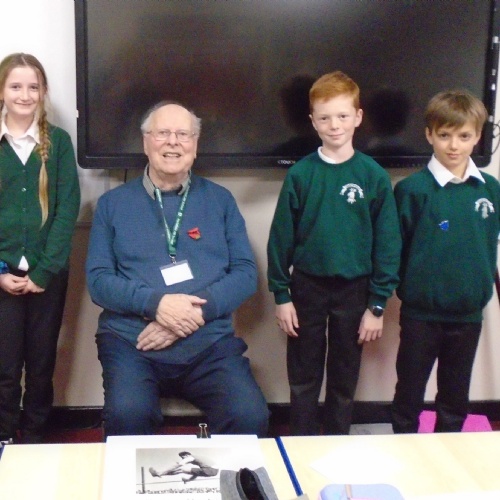 Year 6 were treated to an afternoon with Peter, a local Baldock resident, yesterday. The children really enjoyed listening to Peter's anecdotes and benefitted from his extensive knowledge around their current World War II topic.
Peter is also known to our Year 3 and 4 children who regularly spend time with him and other local residents at Magdalene Court.