Gold Award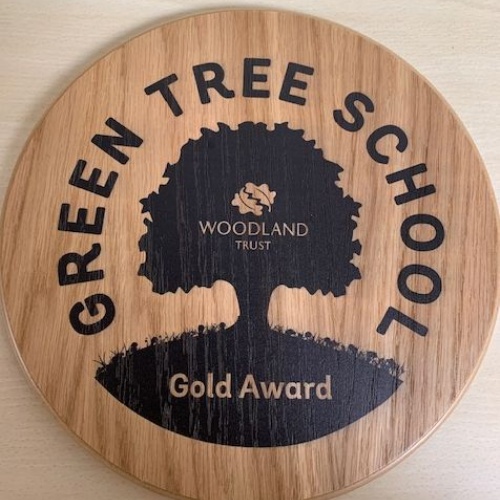 We are thrilled to have been awarded The Woodland Gold Trust Green Tree Award.
The Woodland Trust Award is presented to schools who encourage outdoor learning and inspire pupils about trees, woods and wildlife.
Staff and children across the school, as well as the Nature Citizens, really enjoy learning about the environment, how it impacts wildlife and what we can do to help, with Ms Marschani playing an active role in inspiring and organising activities throughout the school. Ms Marschani also worked hard to gather all the necessary evidence to receive this coveted award.