Termly Olympic Winners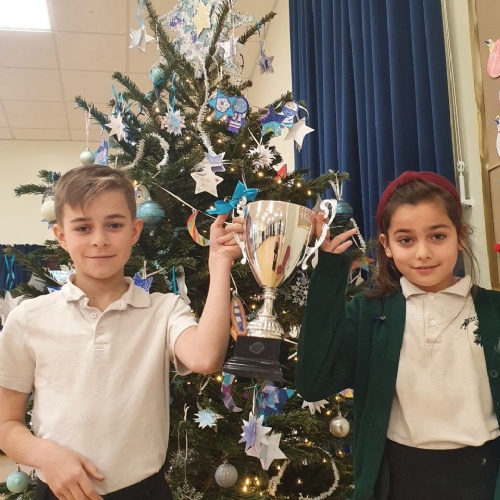 Eleanor and Harri, Team Captains from Year 6, accepted the cup on behalf of the Blue Team (Africa) today.
Well done to the Blue Team but watch out...the other teams are close behind!
All children have a chance to win a token for their team when they demonstrate the Olympic or Paralympic values in PE. All teams have done well this term with only 14 tokens between the 1st and 4th teams.