Easter Egg Raffle Update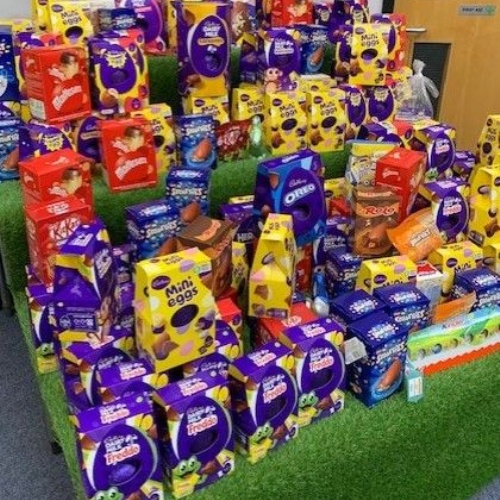 Thank you to all who have already donated Easter eggs and those who have bought tickets online for the School Council's Easter Egg Raffle.
Please either hand donations in via classes or to the school office by this Friday morning. As you can see the display is looking tempting and the children are getting very egg-cited!
Tickets are £1 each with a limit of 2 eggs being won by any individual child. Tickets can be purchased online (through Arbor as per the slip sent out last week) up until the end of the day on 31st March The draw will be held on Friday 1st April.