Fun trail Fun!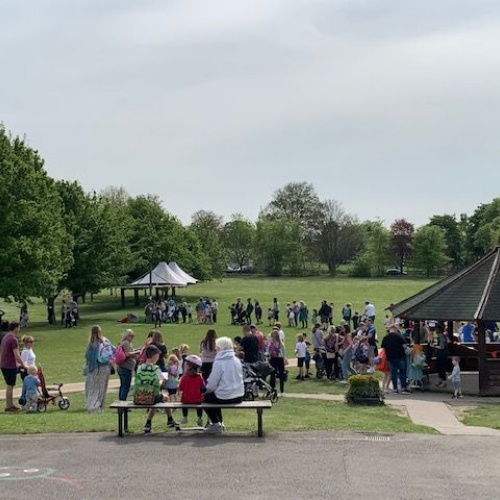 Our activities after school on Friday (6.5.22), linked to the Baldock Festival, were well attended and raised over £350.
The jubilee-themed fun trail, Mr Darcy's hot dogs and the pre-loved uniform sale all proved popular, and it was really heart-warming to see so many families on the school site out together in the sunshine...just like 'old times'.
Thank you to the FHSA volunteers, Mr Darcy, Mr Jeram, Mr Moss and the office team for all their time and hard work. Thank you to all who attended and waited patiently when needed!