Special Sports Raffle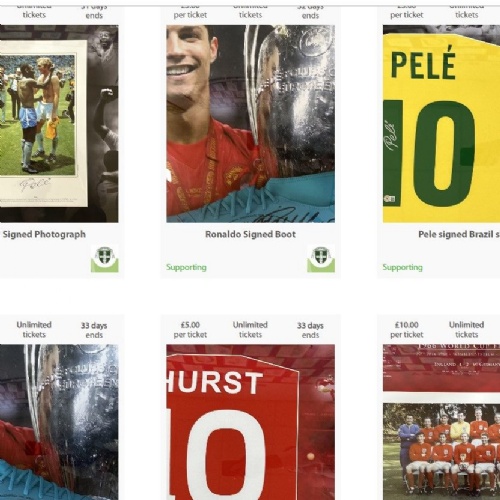 As part of our fundraising we have set up online raffles of sports star memorabilia. The separate raffles (7) for each of these amazing framed, authenticated items are available for anyone to enter and so we encourage you to share the link with others as well as buying a ticket or two yourselves.
https://raffall.com/hartsfield
100% of the ticket price will go to the school PTA- Friends of Hartsfield School.
The individual raffles end between 9th- 12th December- ideal timing for Christmas.
We will have these items available to view at the Winter Fair.
Thank you to our kind supporter who donated these amazing, high quality items to benefit the children here at Hartsfield.