Mrs Streets leads the band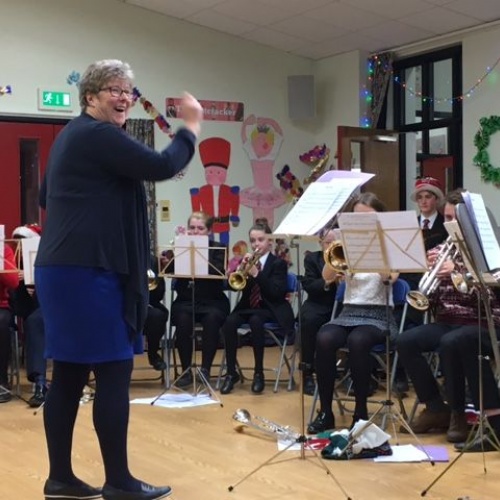 KTS Brass Band entertains with a special guest conductor...
Today we were lucky enough to host the KTS Brass Band along with Mr Welch, Mr Litchfield (head teacher of Knights Templar) and many of our own brass players. Christmas songs were combined with other musical numbers including amazing renditions of 'He knows me so well' and 'Eye of the tiger'. We had a chance to sing along and Mrs Streets made a star appearance as a guest conductor. Another memorable moment for all.