Egyptian Banquet for Year 4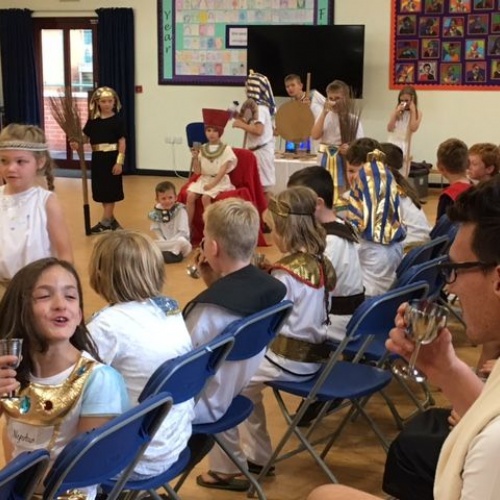 The children, staff and volunteers in Year 4 have been enjoying an action packed day as ancient Egyptians. Wine (squash) and nibbles were served and the whole afternoon banquet, along with entertainment, was presided over by one of our queens for the day, her servants and her subjects .
Thank you to all our parents/carers for ensuring everyone was dressed 'in character'- a challenge that everyone rose to!